Villas in kochi
Gold Tower
Flat
12:54 PM Saturday, 23 July 2016 (GMT+5:30) Time in Kochi, Kerala Date in Vazhakkala, Kakkanad, Kochi, Kerala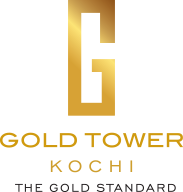 Joyalukkas Lifestyle Developers is part of a global conglomerate that is all set to raise the bar and open Kochi's eyes to an international standard of construction, quality, design and style. Mr Joy Alukkas' vision is to make Gold Tower 'not just India's best, but the world's best lifestyle apartment tower.
Welcome to the universe of Joyalukkas Lifestyle Developers(builders and developers kerala) , belonging to the illustrious joyalukkas group that has a glittering presence and sheer magnitude make joyalukkas unarguably a multinational brand.with its international perspective and practices, joyalukkas now brings to you a new world of joy
Villas in kochi for sale
Media Centre
DOWNLOAD
Quick Links
3 BHK - 4 BHK apartments in kochi
Contacts
0484 2385035
+91 94463 77771, 94463 77772 (INDIA)
+971 561183847, +971 561183848, +971 561183849 (UAE)
sales@joyalukkasdevelopers.com

Joyalukkas Lifestyle Developers Pvt. Ltd.,
A & B, Peevees Triton,
Marine Drive, Kochi - 682 031.